Today's organizations operate a wide variety of network operating systems to host applications, databases, and IT services. It is not uncommon for today's corporation to implement hybrid server deployments where some resources reside on premise while other server resources operate in a dynamic cloud forming the virtual private network. With over 17 years in IT service management, the experienced professionals at the KTL Group have packaged a group of tools, methodologies, processes to monitor corporate network asset across the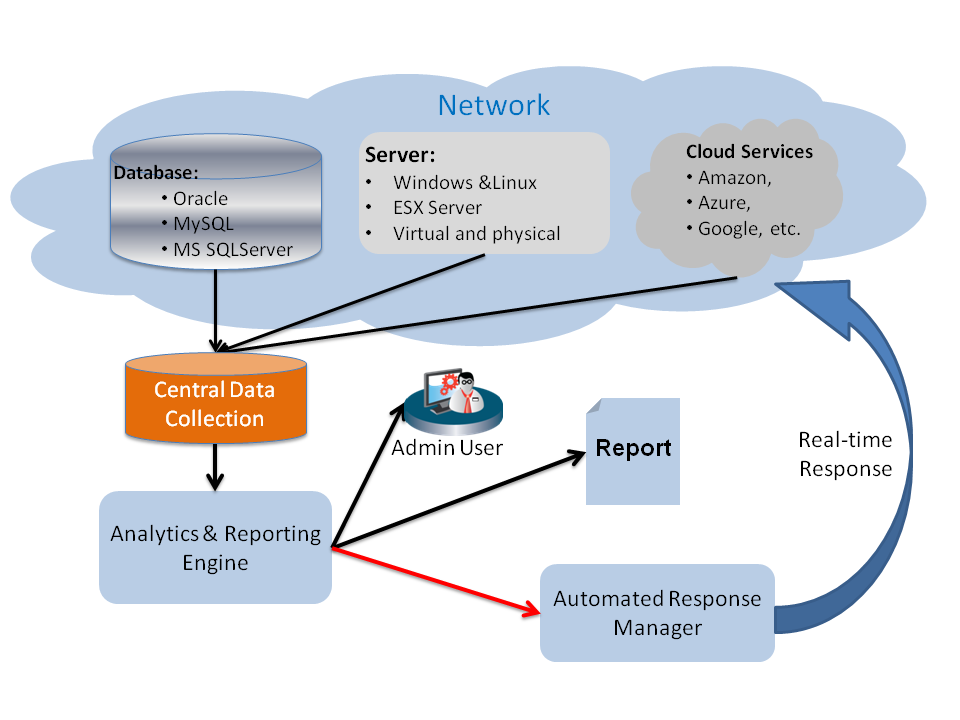 virtual private cloud to analyze and assess resources to ensure optimal. This cohesive view of the enterprise resources can report on utilization and plan for future requirements.
The KTL Group Cloud Analytics solution can report on current and past workloads enabling organizations to have a single pane to demonstrate all utilization. Accurate and timely information on IT resource utilization can reduce costs and increase an organization's ability to react to growing technology needs. Information on systems resource utilization is found in one cohesive report, single pane of glass console, or automated rules can adjust resources all based on corporate rules applied to the system.
It is not uncommon for organization so utilize server virtualization which allows for dynamic parameterization. The KTL Group Cloud Analytics solution can provide an accurate view of multiple virtual machine environments detailing resource utilization, dynamic allocations, capacity, and workload. Real-time parameters can be configured based on business requirements and corporate policies to systematically remediate a situation often before an impact is even noticed by users accessing the server resources.
Scheduled reports can be configured to address key areas of interest for IT managers. The report generation engine can be scheduled for report generation frequency and desired sources. Data is captured from desperate systems using a collector agent where data is stored in a corporate database for reporting purposes. Once generated the reports can be distributed over common email distribution or simply be made for access using a web browser.
The single pane view dashboard can be configured to display desired information about the health of and efficiency of the all virtual private network server resources. Easy to use information panel can alert the IT administrator to specific items that needs attention and remediate potential problems before they impact application performance.